Watching now two of the best players in the nation facing off both 7 footers (the one on the left) is going to Memphis because of Penny Hardaway he's considered one of the best players in the country right now. 76" wingspan. Meanwhile we get projects.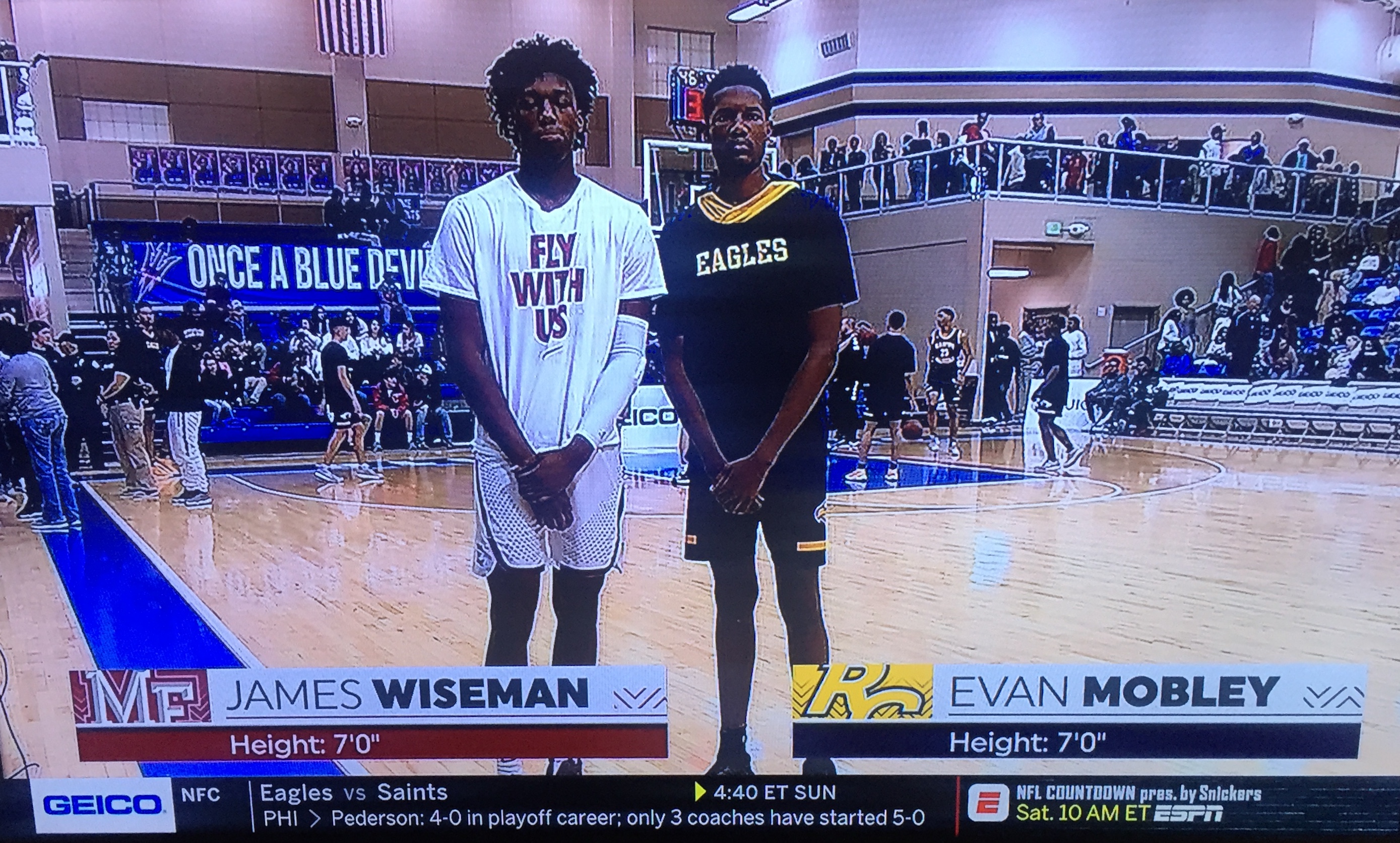 https://en.wikipedia.org/wiki/James_Wis ... asketball)
James Wiseman (born March 31, 2001) is an American basketball player who attends Memphis East High School in Memphis, Tennessee. Wiseman is unanimously ranked as a top 2 recruit from all major recruiting services for the class of 2019. On November 20, 2018, Wiseman committed to the University of Memphis.
Watch this slam. Just recorded it definitely Sports Center Top 3 tonight.